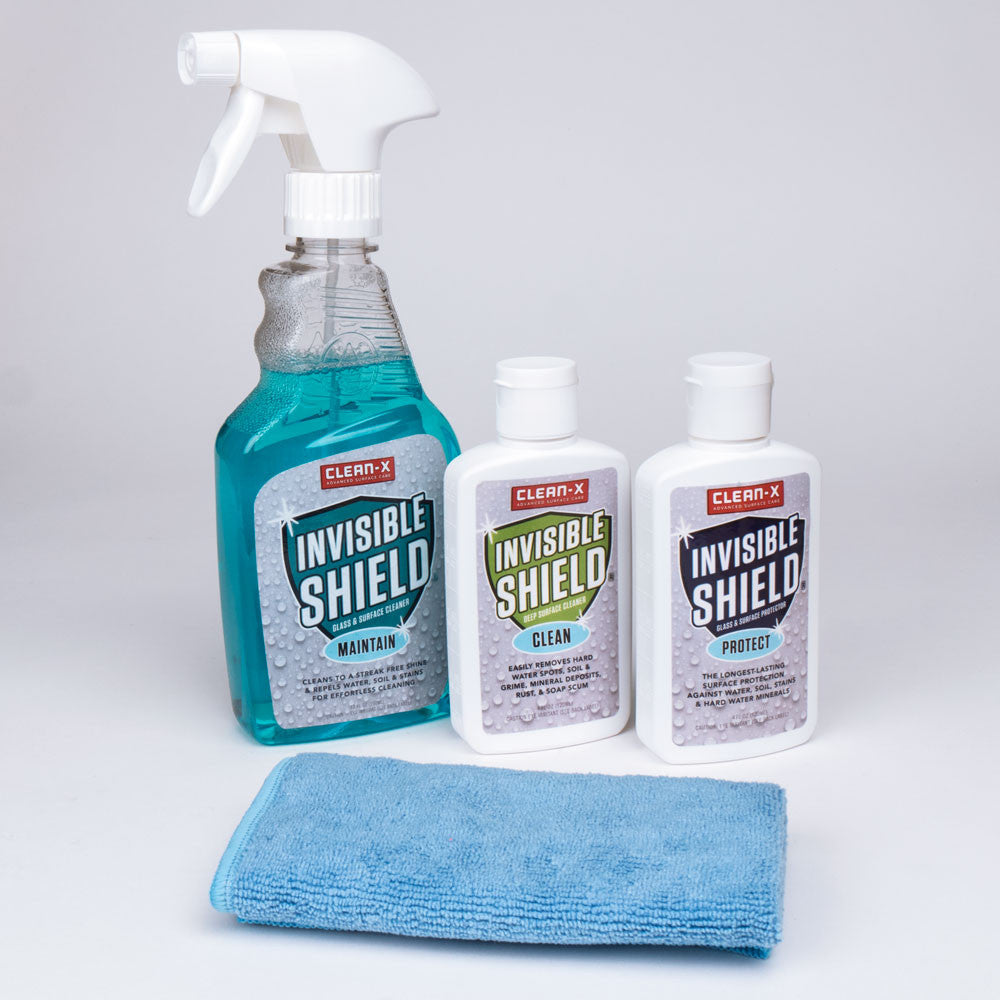 Introducing the Invisible Shield Glass & Surface Protectant!
This product will stop glass pores from trapping dirt and give, giving you a clearer surface that's easier to keep sparkling clean. The TC-BATHKIT set includes 1-4 oz. Cleaning Solution, 1-4 oz. Protector Solution, 1-12 oz. Maintenance Solution Spray and 1 Microfiber Towel.
Frequently Asked Questions
Why use Invisible Shield?
Surfaces have microscopic pores that trap dirt, grime, stains and minerals. By shielding surfaces with invisible shield, soil and buildup is dramatically reduced for easier cleaning, without the use of harsh chemicals or abrasives.
How is Invisble Shield Applied?
Invisible Shield is wiped or sprayed onto the surface and then polished to a brilliant shine. It is micron thin, will never crack, peel or discolor and 100% optically clear.
How Long will Invisible Shield Last?
Invisible Shield is extremely durable and can last for us to 10 years on most exterior class surfaces. Like all coatings or paints, durability is dependent upon the initial application, degree of exposure, maintenance and the ongoing abrasion to which a surface is subjected. Invisible Shield can be easily renewed without removing the prior coating to rejuvenate and refresh its shielding and protective benefits. Invisible Shield will prevent the adhesion and buildup of foreign matter and keeps glass looking like new for years.