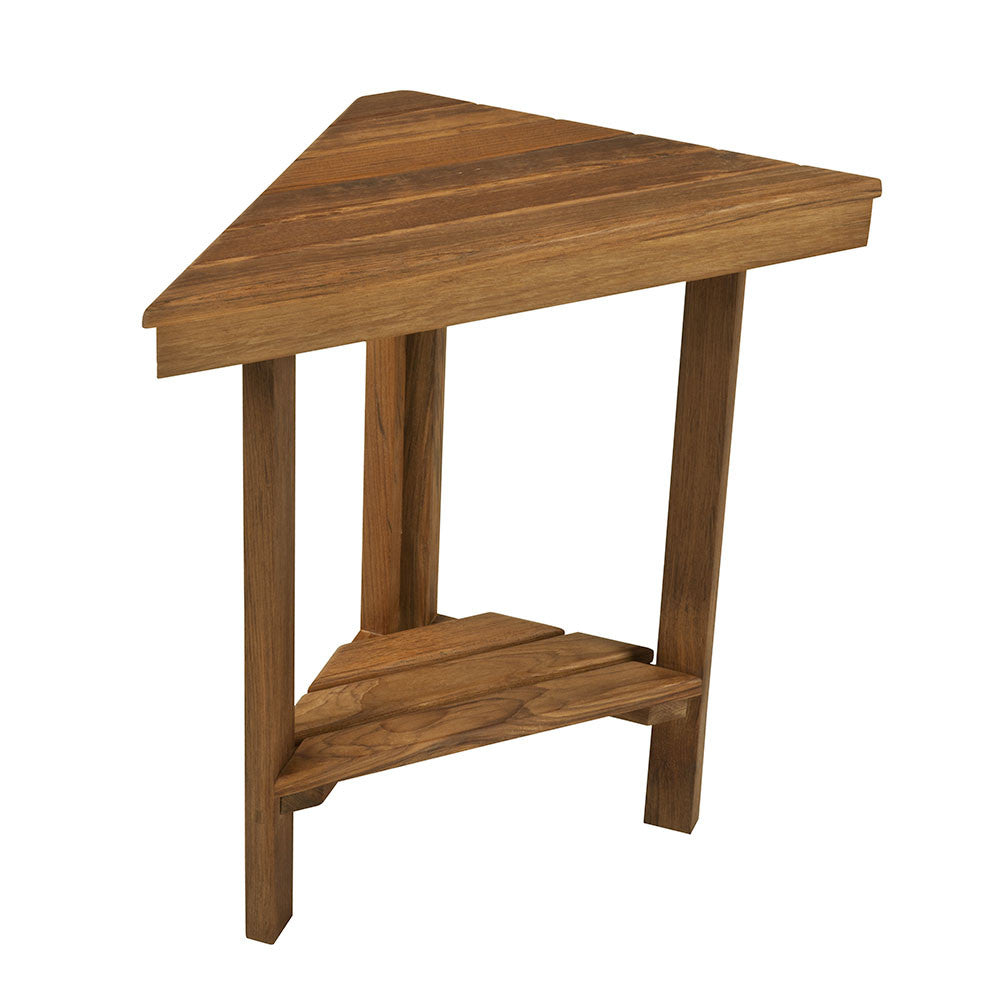 This Product is now a retired product. It can still be ordered by calling us and ordering directly. Lead-time is 2 - 4 weeks.
The Teak Mini Corner Bench Seat is ideal for virtually every shower - large or small. The Teak Mini Corner Bench can be used inside or outside of the shower and is perfect for a support when shaving or even a place to keep your shampoo and body wash. This pre-assembled corner bench is made entirely of teak with marine grade stainless steel fasteners. As with all of our products, the round teak shower stool is handcrafted of the finest quality teak and features a hand sanded finish that will withstand every day use in the shower.
View or Download the Product Specification Sheet
Specifications
Measures: 17"L x 11-1/2"W x 8"D x 18"H

We use Titebond® high-quality waterproof wood glue on our products to ensure we send out the best benches possible

Each bench uses marine grade stainless steel screws
Wood Options
Burmese Teak
Our premium Teak which is pure heartwood from mature Teak trees grown in the Indonesia/South East Asia region. Heartwood Teak provides an elegant piece with unique grain patterns and a beautiful rich color giving any area an immediate WOW factor. The high silica content in teak makes it an ideal wood to use when a slip resistant surface is needed and the natural oil makes the wood resistant to mold and mildew.
Plantation Teak
Our FSC certified Plantation Teak comes from trees harvested from an actual plantation of younger Teak trees. Since we only use the heartwood of the tree, it has all the same qualities of old growth Burmese Teak but it is a little lighter in color and requires a little more maintenance.
Teakworks4u hand crafts its products from teak that is harvested under strict social, economic and environmental standards.