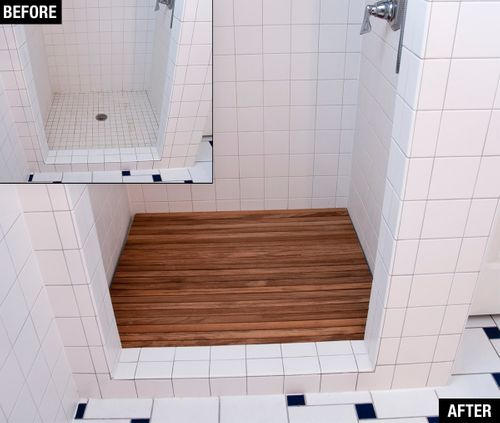 We always love when designers and blogs recommend using our teak products for updates in any area of the house.  Last July www.thespruce.com provided a great post about beautifying small bathrooms. I can save you a click and tell you that one of the ideas is adding a sophisticated handcrafted teak mat to cover up a stained or outdated floor. Teak works perfectly in humid and wet conditions because it's water resistant as well as slip resistant. In fact many people purchase our products to add a spa like feel to any space.
Here is the article in full, The Spruce is a very well-organized blog, with tons of extremely valuable interior design ideas, articles and products. https://www.thespruce.com/beautify-a-small-bathroom-without-remodeling-4016600
Thanks @thespruce for mentioning Teakworks4u!!!