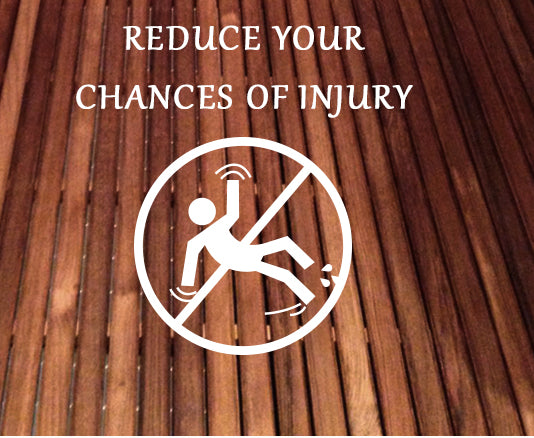 Currently our TM-3630F teak mat is the hot item to have from Teakworks4u! This is a 36" x 30" Burmese Teak mat with an oiled finish, that is currently flying off our shelves. We love this mat and our customers do too as it's big enough to go directly into your indoor or outdoor shower. The TM-3630F provides plenty of non-slip space without being too big to handle maintenance wise. 
Our handcrafted teak mat is perfect for preventing slips/fall. Did you know that between 2000 – 2018 the top ranking Nonfatal Emergency Visits were Unintentional falls among all age groups according to the CDC (https://webappa.cdc.gov/cgi-bin/broker.exe)? It's estimated that over 70,000 falls a year happen getting in, being in, or getting out of the shower or tub.  Teak has a natural non-slip quality due to the sand and silica that gets embedded into the teak tree as it grows.
On top of being a safety addition, teak provides an elegant spa like look, feel and smell.  Teak is commonly found in spas because of the amazing aroma it provides, the beauty of the wood, and the soft feel.  One of the best features of the TM-3630F is there is absolutely no assembly required for installation. You simply place the mat on the current floor and start to use.   
No wonder why the TM-3630 Teak Mat is our current top selling item and hottest product this year!
https://www.teakworks4u.com/collections/standard-teak-mats/products/36-30-teak-bath-mat